The Care Pavilion Lifestyle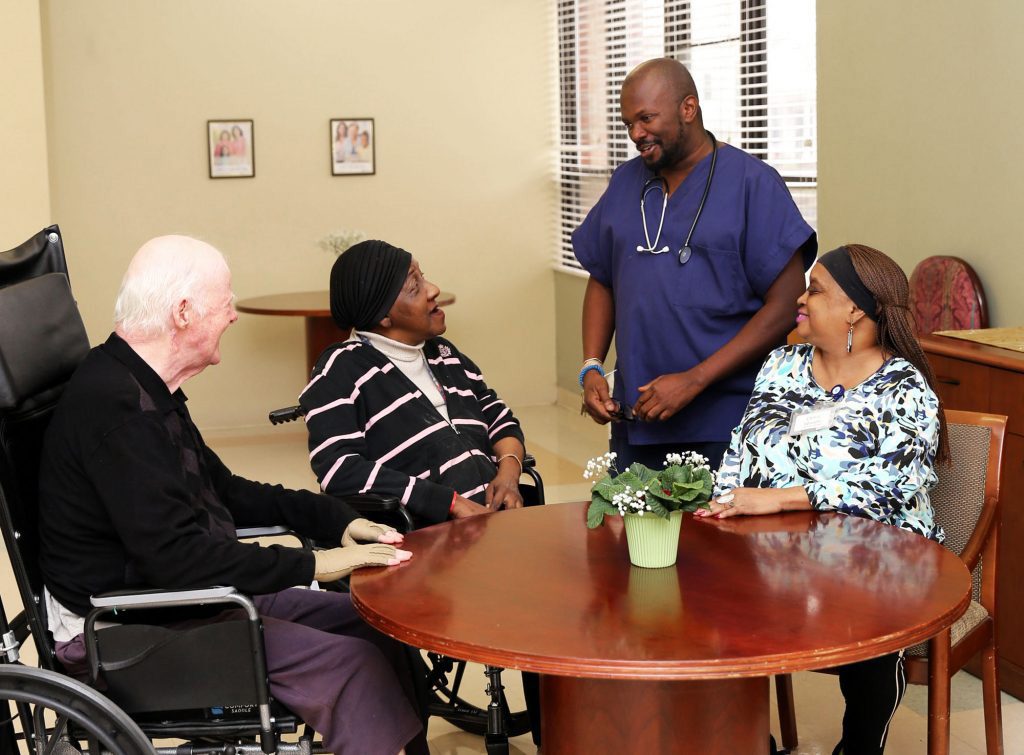 When you're here, you're HOME. We've crafted a lifestyle for our residents and guests that ensures your experience is about more than just touch-and-go care. From fun tunes on our vintage jukebox, to an activities program created with social engagement and mental stimulation in mind, there's never a dull moment at Care Pavilion!
Easy Access to Public Transporation
Family Oriented Atmosphere
Family Oriented Atmosphere
Beautiful Grounds & Common Areas

What people are saying...
"We were extremely happy with the services at Bedrock Caring. It was extremely professional. They went above and beyond to provide the most amazing service for our son. The staff and the nurses were extremely devoted. I would highly recommend this facility to everyone."

- John T.