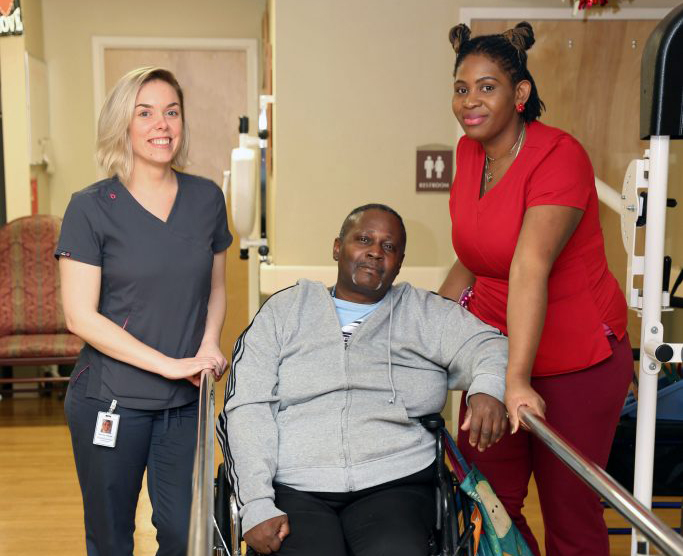 State-of-the-art care meets cutting-edge technology. A team of highly trained professionals becomes your caring, devoted staff. Explore our services menu and be sure to reach out with any questions you may have!
Our Clinical Specialties:
Physical therapy
Occupational therapy
Speech therapy
Wound care and wound healing program
Veterans program
Respiratory care
Ultrasound
Hospice and Palliative care
Stroke rehabilitation
Pain management
Hemodialysis
IV therapy
Secure dementia
Tracheostomy care
Cardiac care
Pulmonary care

What people are saying...
"We were extremely happy with the services at Bedrock Caring. It was extremely professional. They went above and beyond to provide the most amazing service for our son. The staff and the nurses were extremely devoted. I would highly recommend this facility to everyone."

- John T.